The plastic mold design also has to take into account the specific material and part geometry. That sounds so basic, but someone have found that there is usually a gap in understanding, with the process technicians not fully understanding how the tool can impact the process, and the mold builder not fully understanding the process and how the tool design affects it.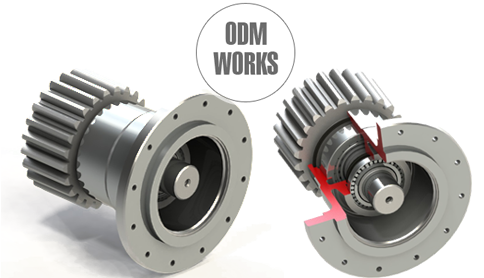 Combating Flash. One issue that many people will attempt to process around is flash. When you process around flash you can put yourself at risk for short shots and other quality issues. Some people will settle for trimming off the flash, which adds extra labor cost and increases the potential for quality issues if flash is not trimmed properly. I have three rules for flash. If all are met, flash is impossible, no matter what material or process is being used.
Rule 1: All mating surfaces are "True Net," meaning they match perfectly with no gaps or anything holding the parting lines open.
Rule 2: The tool is designed and built robustly enough to minimize deflection in line with clamp force and perpendicular to clamp force.
Rule 3: The clamp force of the machine exceeds the maximum force generated by plastic pressure across the projected area of the cavity and runners.
The latter two rules can often be vulnerable to misdiagnosis. If the tool is proved to have good shutoff with the mating surfaces, you determine which of the last two rules apply. If there is flash in line with clamp force, it results either from tool deflection or lack of clamp pressure. It is important to understand what plastic pressures the cavity is seeing and then multiply by the projected area to determine if you have adequate clamp force.