Odmworks CNC machine tool is one of the gray hair for lathe business, at present we have developed 4 products series: CNC lathe machine, vertical machining center, gantry machining center, and wheel lathe for example CE, ISO9001 etc, in addition, we have a number of invention patent.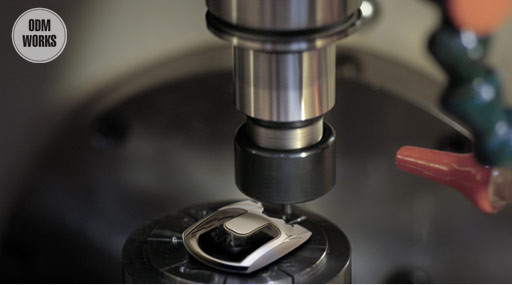 CNC machining center VMC-850's unique design of high-speed linear guide rail, widely used processing casing parts, shell parts , disc-shaped parts of processing industry, automotive, tooling, machinery manufacturing and other industries. Part can be processing completed do milling, boring, drilling, expanding, reaming, tapping and other machining processes under one clamping. CNC machining center VMC-850 has high precision, high automation, high reliability, high degree of mechanical and electrical integration, simple operation, the overall shape nice and other features. CNC machining center VMC-850 is equipped with an automatic tool changer system (ATC), automatic lubrication system, cooling system and portable manually operated device (MPG), with the overall shield.
Grade: Stability reach IT6 level accuracy, working surface roughness can be achieved Ra1.6um
Key parts: The key parts of our vertical machining centers and ex-factory precision are thoroughly tested by precision coordinate measuring machine and Renishaw RENISHAW laser interferometer and ballbar rigorous, to ensure the accuracy and precision of machine geometry.
CNC System: Using a high-performance 32-bit high-speed microprocessor FANUC 0i system as standard configuration with functions of intelligent warning display, self-diagnosis and other functions that easy to use and maintenance. Also provide optional SIEMENS 802D, MITSUBISHI M64A, GSK983M or other famous numerical control system, to make the maximum possible to meet the needs of different users and operating practices.
Should Odmworks CNC machining center VMC-850 be of interest to you, please do not hesitate to contact us, and we will response to you as soon as possible.