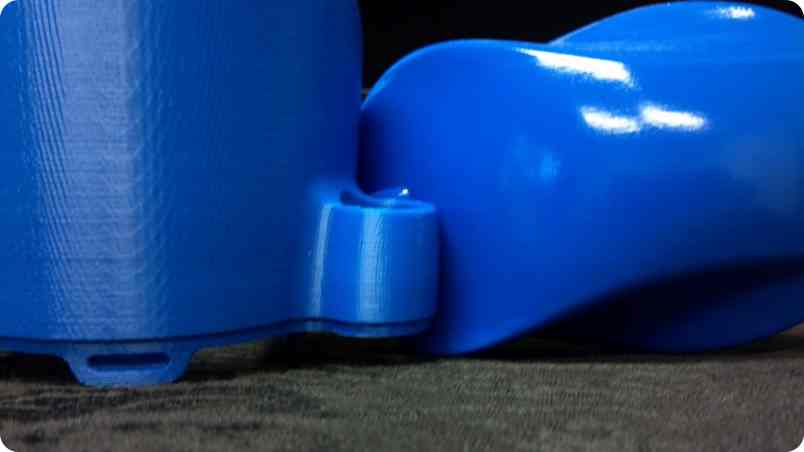 End use requirements sometimes dictate the need for a special effect that is not common to a blow molded part. An example of this was the need to produce dull finish parts for the doll industry from blow-molded polyethylene of low or intermediate density. Two approaches used involved additives to the base raw material and treatment of the blown part by chemical etching or sand blasting.
Resin additives are frequently used to meet requirements of this type and calcium carbonate is considered a prime dulling agent. The material should be compounded with the base and extrusion blending is preferred. Parts produced from polyethylene containing a material such as calcium carbonate will have a uniform dull finish.
Chemical etching of plastic parts is also an accepted technique, but is a rather tricky and dangerous operation. Dichromate sulfuric acid prepared from potassium dichromate, sulfuric acid and water can be used as a chemical etch to dull plastic parts.
The third approach to fulfill the requirement for a dull low-density polyethylene was through sand-blast-ing. Equipment costs to handle sand blasting of blown parts in approximately $2,500 and the cost per unit for the use of this process is approximately one cent.