Will the part be exposed to the elements including cold, heat, wind and moisture?
Some resins perform very well under certain environmental conditions; others will not. It is important to know the type of exposure a part will need to withstand.
What is the tensile strength requirement of the part? Will the part need to fixable or rigid?
The answers to these questions will not only help determine the resin to be used in the application, but it will also inform the quality department of the performance characteristics that should be monitored and measured.
Will the part be exposed to chemical or corrosive materials?
There are plastic materials that are made specifically to withstand exposure to harsh and corrosive chemicals. Because of these conditions, resin manufacturers developed compounds that would meet rigid requirements. Often these applications are found in military, industrial, and medical products.
Are there specific cosmetic requirements of the product design?
In the plastic injection molding industry, beauty is not just skin-deep, it is at the core of the product design and development. At The Rodon Group, we have had clients who required a very specific texture to their product. It had to be consistent across their product line, so getting it right was not only key to the product and future products, but to the brand.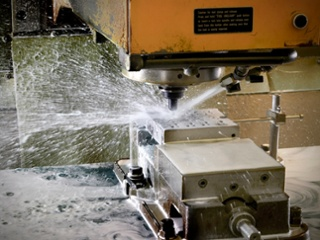 What is the expected life-use of the part?
Some parts will only be in use for a particular period. Think of a printer cartridge. These parts need to perform and last as long as the ink in the cartridge. Longevity can be a huge variable in the functional design of a product and its final specification. Knowing the total life span of the part can have cost-saving impacts on the final part production.
What are the regulatory requirements of the part?
Products may need to meet certain food and medical safety requirements. Anyone dealing with products marketed to children will also have specific product requirements that need to be meet. Remember the lead-laden toys from China? That incident not only prompted new regulations, but many companies using overseas manufacturers had to install a full staff to monitor quality and manufacturing practices in their offshore suppliers.