A mould in front of you, how to judge the quality of the mold? Its design, maching, forging or casting. I believe that its 85% depends on the plastic mold design. And the quality of mould design involves a very wide of factors, like the theoretical knowledge, practical experience, and the design ideas are equally important. Design ideas include the following aspects: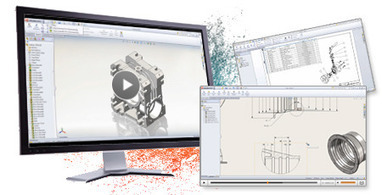 The gate: the gate design are different according to the needs, it must consider the demands of the appearance requirements of the product, plastic flow, weld marks, venting and other factors, and gate size should be sufficient to fill the whole cavity .
The parting line: the parting surface selection is an important part of plastic mould design, it shall be taken into account for the factors such as product appearance, ejection ways, mould machining…
Forming parts design: forming parts design must consider appearance, processing methods, strength of the mould, ejection ways, cooling ways, flowing and the venting problem….
Cooling: cooling impact moulding production so much and its design work is complicated, it is not only necessary to consider the cooling effect and cooling consistency, but also take into account of the effect of cooling system on the overall structure of the mould.
Processing: all plastic mould designs should consider the feasibility of mould processing and only such designs have practical value to build a good plastic mould.
Drawing: according to the above design consideration, the drawing contains assembly diagram, parts diagram, ejection pins location diagram, wire cutting diagram and processing related purposes. In the drawing process, it should further improve the structure of the mould.
Surely, this is my personal view, if you have other ideas about it, welcome to chat with me.